American Chiropractic Clinic (ACC) said it has brought a rehabilitation therapy for stroke patients that is new to Viet Nam and Asia.
Dr Wade Brackenbury, ACC's director, said Pneumex combines the best technology with traditional physiotherapy and chiropractic methods.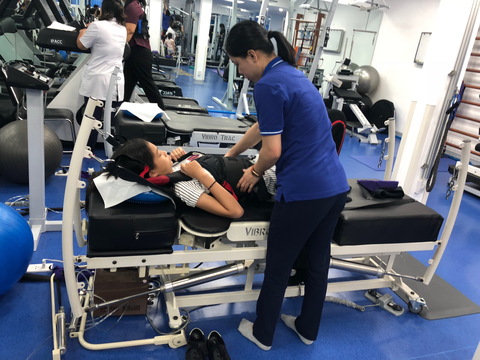 It emphasises attainable goal setting, neurological retraining, posture, flexibility, functional strength, and lifetime skills, he said.
It incorporates unweighting treadmill and gait retraining with advanced leg movement assistance, high-powered vibration therapy in standing, seated and lying positions, and four quadrant traction coupled with vibration, he said.
The therapy effectively addresses shoulder, back and knee pains which often accompany stroke, symptoms that are often overlooked or not given adequate attention, he said.
The therapy will initially be offered at the clinic's headquarter at 99 Nguyen Du, District 1 of HCM City and then will be provided in other clinics in Ha Noi.
The clinic said free treatment is being offered to stroke patients until the end of next month. — VNS
Leave a reply →