Most people have sprained an ankle sometime during their lives.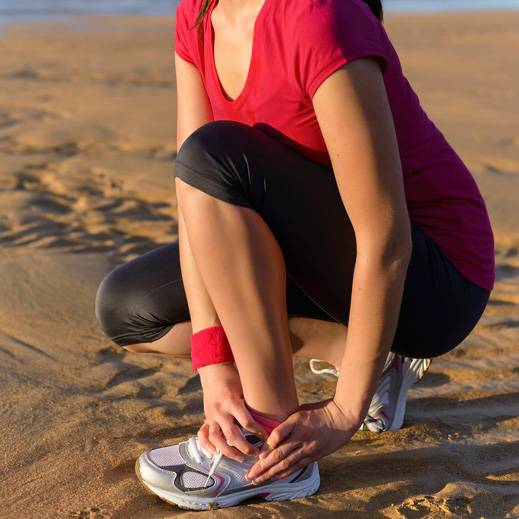 At ACC, we treat many athletes, young and old, for ankle injuries. Most sprains can be easily treated, and often heal very rapidly. Unfortunately, after you have injured your ankle once, it is very easy to do it again.
The Doctors and therapist at ACC have a systematic approach to treating reoccurring ankle sprains to achieve a full cure.
Most ankle sprains will heal whether they are treated or not. However, it takes much longer for a sprain to heal without treatment. More importantly, a sprained ankle left to heal on its own has a very high chance of being reinjured in the future. Chronic and reoccurring ankle problems are all to common.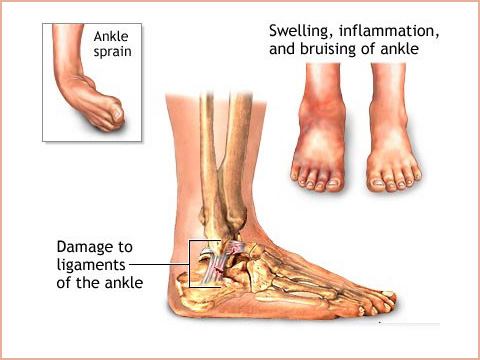 With proper and constant treatment, most sprained ankles can heel fully without the need for casting or surgery. Enough time and proper care are mandatory to archive a full cure.
In the case of an ankle that has been badly damaged or has been sprained several times, a specialized foot orthotic can be fabricated to stabilized the foot and ankle joint. If properly made, the foot orthotics allow normal athletic activity without interfering with performance and prevents re-injury at the same time.
In the more severe cases, a thin nylon strap can be added to protect the ankle. ACC has a world class foot orthotics lab and has made a number of these devices for professional athletes around the world.