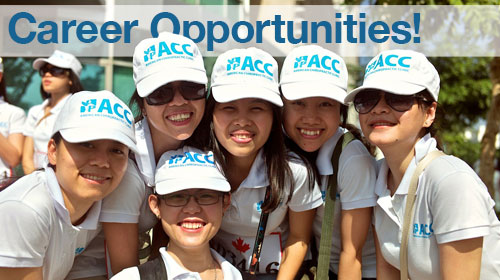 Are you a chiropractor?
Have you ever considered working abroad?
ACC is actively seeking excellent Doctors of Chiropractic to work in our clinics in Vietnam. This is an exciting opportunity for a great job and great adventure, for the right kind of doctor.
ACC is committed to providing the first world quality of integrated health care to the people in Vietnam and to creating a great work environment, for all of our staff.
Contact us: hr@acc.vn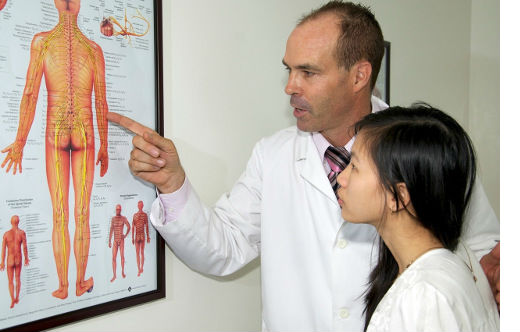 About us:
ACC is the first Chiropractic Company to open in Vietnam. Since our inception, in 2006,
we have endeavored to provide the highest possible quality of chiropractic and integrated
health care, to the people in Vietnam as well as to medical tourists.
Vision:
To be Asia's leading Chiropractic / Natural Health Care Company
Mission:
To constantly innovate, and deliver the most effective natural health care solutions possible in the world
(not limited to pain, not limited to chiropractic)
Brand promise:
We dramatically improve the quality of life
Living and working in Vietnam
Moving to a new country is not easy for anyone. At ACC we have done our best to create a seamless transition for the new doctor. We will assist you in finding housing, learning about the city, and all aspects of settling in. If you join us, please know that you are not alone, and if you have any difficulty, we are always there to support you. We have carefully designed our clinical procedures to accommodate new arrivals with proper explanation and training so that a new doctor can be effective from the beginning.
There are many useful web sites on life in Vietnam as an expat, a few good links are as follows:
Working at ACC
Curative approach / Integrated Treatments
Our clinics and approach are Musculoskeletal.  We do not advocate, or sell large packages of treatment to non-symptomatic patients.
We strive to attract doctors who share the ideal of curative chiropractic.
Ethics / professionalism. 
Doctors and staff are expected to put the considerations of the patients as first in all recommendations for treatment.
If you find this interesting please contact us at hr@acc.vn