1. What is PNEUMEX?
It is a program that offers the most up to date treatment protocol that aims to improve or relieve pain conditions that have been difficult to treat, corrects and improve balance and gait disturbances, and even enhance performance training among athletes under the biomechanical principles of unweighting, vibration and muscle activation.
Pneumex is a combination of different treatment approach from other renowned medical and athletic disciplines incorporated into the most current, functional and at the cutting edge of advanced technology.
In this program, each patient will have to go through 6 different types of equipment that would address their problem in a very careful, thorough, and consistent way of examining, diagnosing and treating specific conditions.
2. What are the different types of equipment used in the Pneumex program? How does each machine work?
1. PneuMAP – this equipment gauge and graphically measure different postural types and deficiencies using a standardized computer-generated protocol.
2. PneuVibro Trac Table- this machine employ vibration to evoke specific desired systematic responses (neurological and circulatory) and utilize quadrant independent intermittent traction maximizing billows effect which promotes good physiological responses like decreasing bulge, promotes disc resorption and reducing impingement.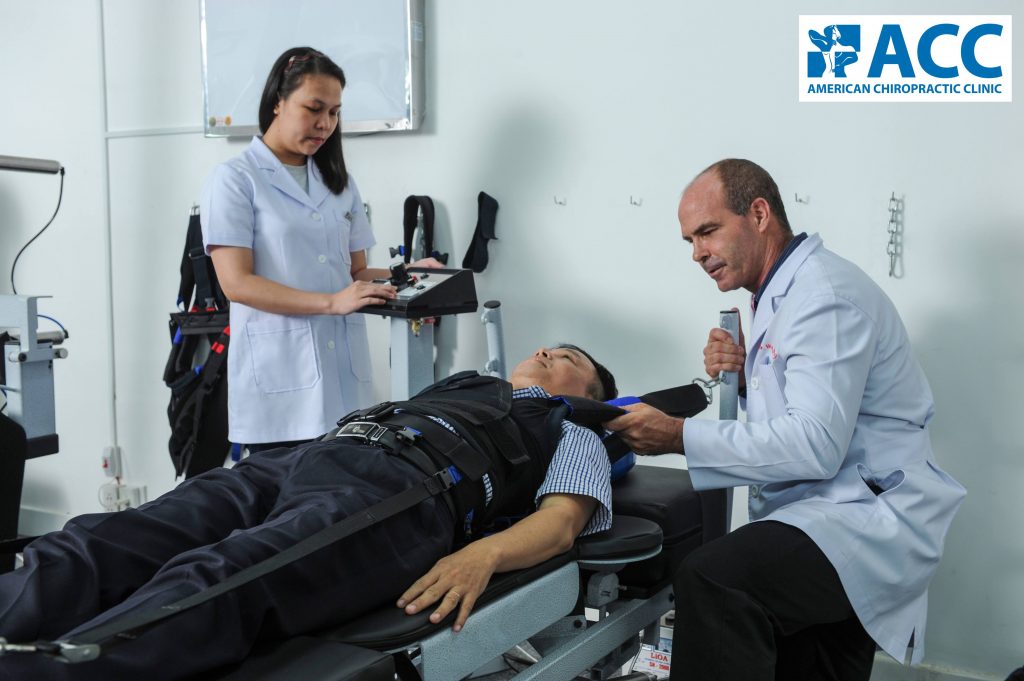 3. Pneuweight Treadmill – it allows the patient to perform therapeutic activities in an upright, functional position in a safe and secure method that employ unweighting that decreases stress on healing tissues, conserving energy, reduces pain and promotes muscle activation.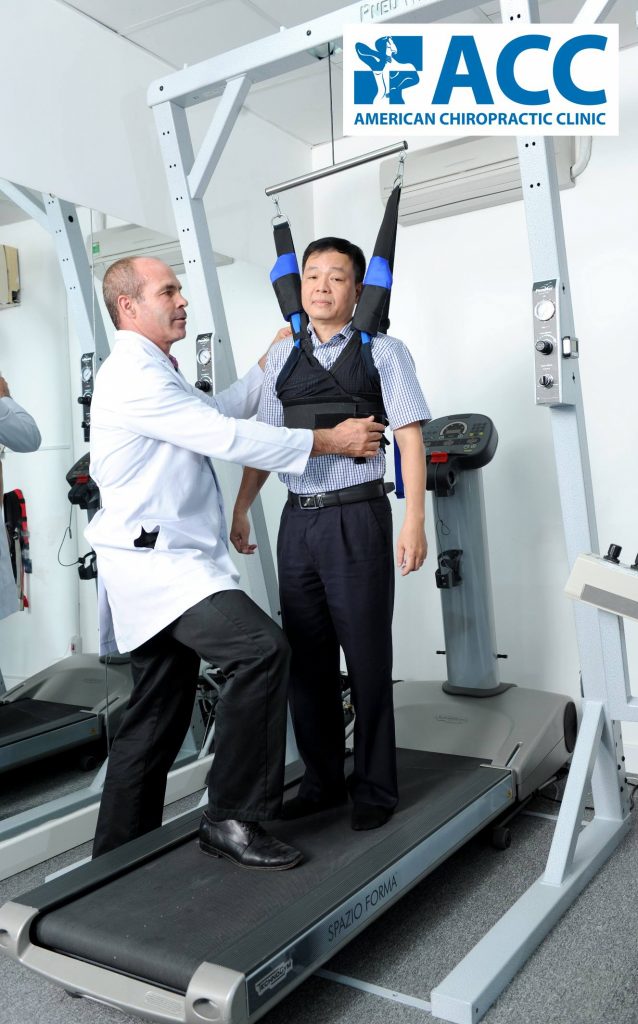 4. Pneuback Chair- this machine retrains muscles which also employ unweighting but in a sitting position that allows stabilization of the pelvis, maintaining good postural alignment for more effective lumbar traction technique and spinal mobilization.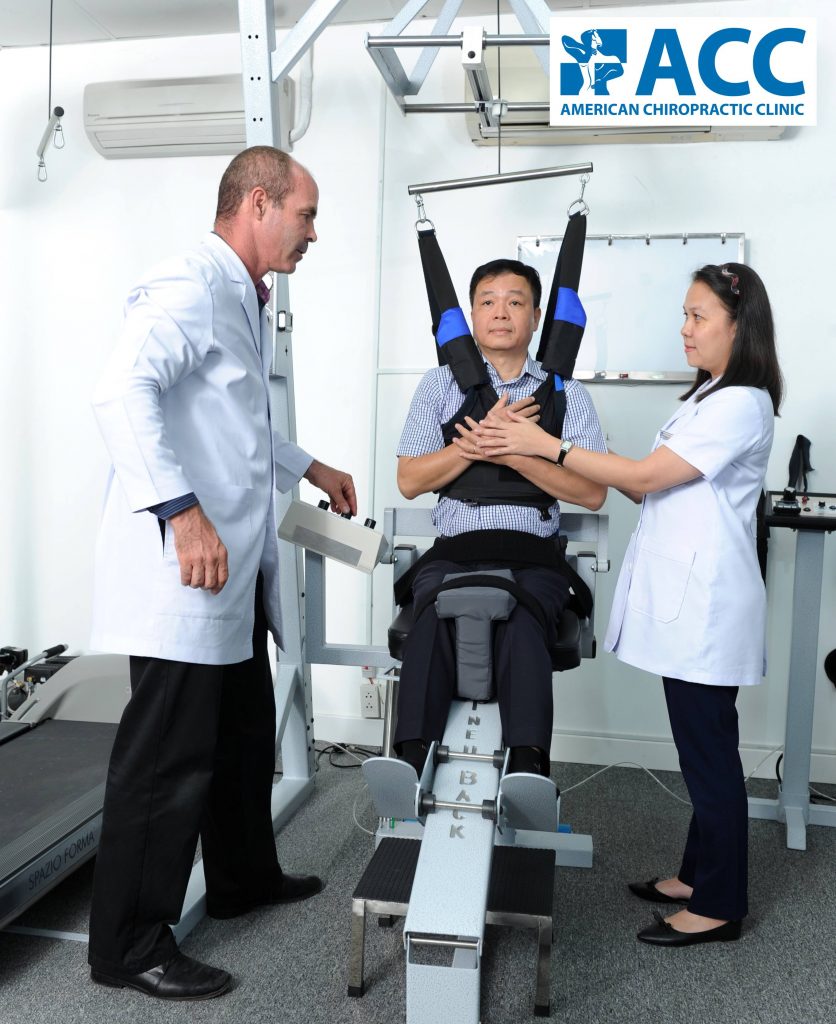 5. PneuVibe plate- this equipment employ vibration therapy and band exercise system that helps to improve balance, muscle strength and performance, increasing bone density at the same time inhibiting the effects of delayed onset muscle soreness.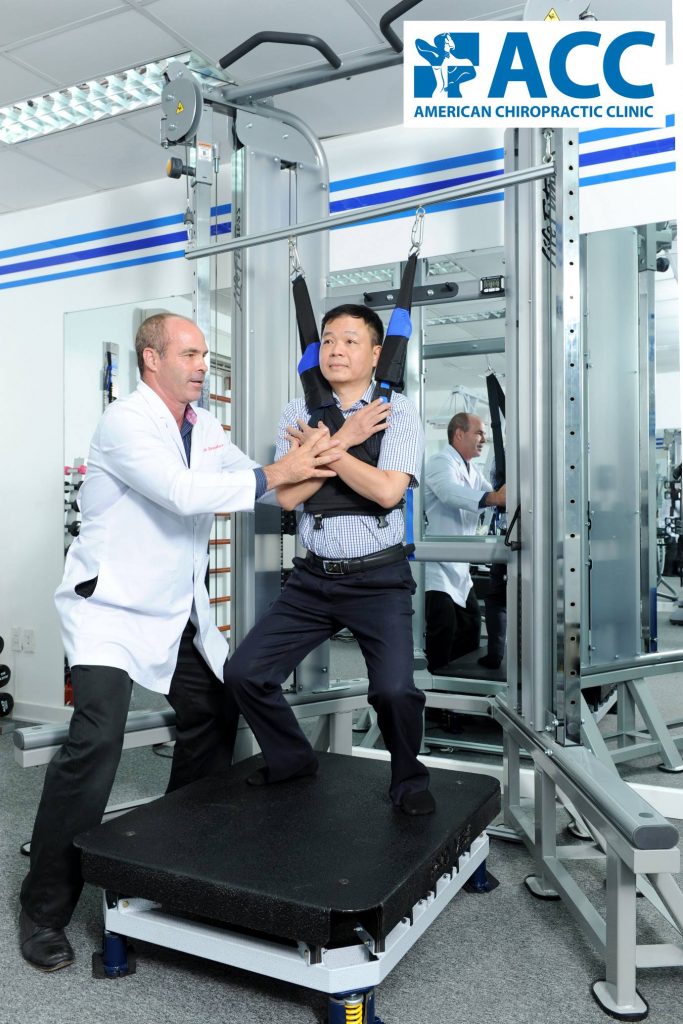 6. Back Stretch Machine- this is a stretching machine that allows patient to achieve a deeper and optimal stretch utilizing strain/counter strain and muscle energy technique after the strengthening component in the Pneuemex program
3. Who will benefit for this program?
Indications:
Acute and Chronic Back
Balance and Fall prevention
Osteoporosis
Diabetic Neuropathies
Stroke patients
Performance Enhancement training among athletic individuals
4. How many sessions do we need to enroll for the whole Pneumex program? And how long will it take for each session?
The whole program requires 24 sessions, since we want to ensure that stabilization of patient's condition will be achieved at the end of the whole treatment program. It is our primary concern that patient will give us the full commitment so we can work together in achieving a best outcome measure.
5. Is it necessary to use all equipment?
Yes, because each machine serves an important role in the rehabilitation process however progression of treatment will be determined based on patient's level of comfort and function. Each station or equipment has a certain requirement to meet before proceeding to next step of the program to ensure safety and efficacy of the treatment process.
7. Is it safe and effective?
Prior to treatment a thorough physical examination and diagnostic test will be conducted to the patient in order to come up with a proper diagnosis. We also conduct some test that provides customized results and exercise protocols that are computer-generated.
We guarantee that careful monitoring from our doctors and rehab physical therapist will be observed, and patient's feedback will seriously be taken up as we progress in every treatment for better results.
MRI or X-ray imaging is also a prerequisite to this program to ensure redundancy in detecting the patient's problem. The imaging results would serve as an objective basis to guarantee the effectiveness of the program before and after the whole treatment process.
8. What are the contraindications?
Pregnancy
Cancers
Tumors
Fractures
Less than 3 weeks post-surgery
Areas of Infection
9. Why is it expensive?
Pneumex utilizes an advanced form of technology and equipment. In fact, this program has been offered at very reasonable rate in ACC Vietnam compared to anywhere else in the world as our priority is to achieve effective results rather than monetary gains. ACC Vietnam is the first and only clinic in ASIA that provides the Pneumex program as a medical intervention.
Leave a reply →