ACC is proud to be the first clinic in Vietnam to combine physical therapy with chiropractic medicine and other medical sciences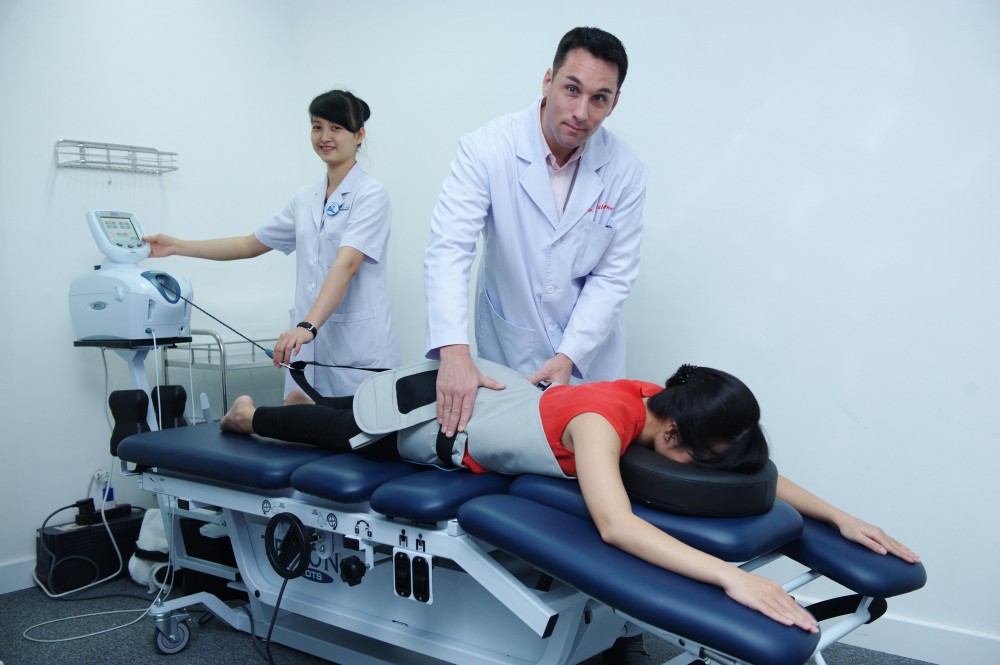 ACC has high success in the long term cure rate for patients suffering from chronic pain, or recovering from surgeries of many kinds. Part of ACC's effectiveness is the combination of American quality physiotherapy, with world-class chiropractic.
Physiotherapy is a branch of rehabilitative medicine aimed at helping patients maintain, recover or improve their physical abilities, physical treatment and exercise, without the use of drugs or surgery.  Physical therapy at ACC is used for the treatment of any pain, disease, or injury by physical means.
A physical therapist seeks to identify structural weakness and helps correct them through rehabilitation, exercise, and education of the patent.  At ACC, physiotherapy is performed at the same time as chiropractic, and other treatments in order to maximize the benefits, of both physiotherapy and chiropractic.
ACC employ both foreign and Vietnamese physiotherapists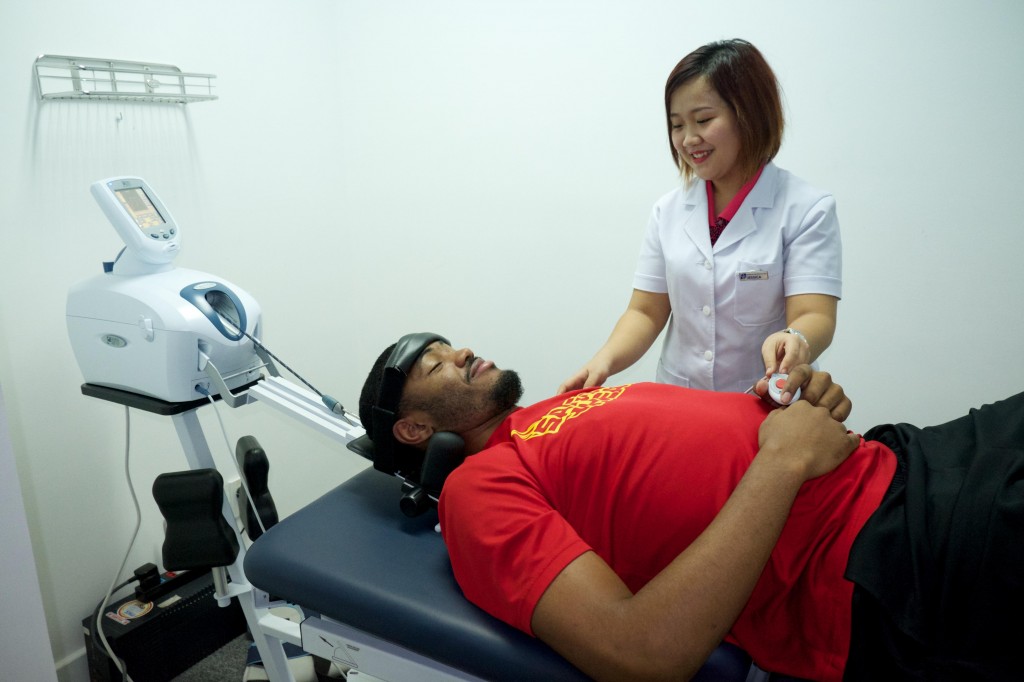 All physiotherapists in ACC are registered practitioners
ACC combined physiotherapy is effective in treating many conditions that might not respond to normal physiotherapy or chiropractic treatments.  These include:
Disk syndrome
Back pain
Neck pain
Spinal degeneration
Post surgical Back Rehab
Post surgical knee rehabilitation
General rehab for stroke patients.
Shoulder pain
Hand pain etc
ACC physiotherapists are trained in new and cutting edge physiotherapy technology
Physiotherapists at ACC receive advanced training in new, and cutting edge technology. ACC was the first clinic to bring in ATM2 treatment method to Vietnam, and the first clinic in Southeast Asia to bring the developers of the equipment to the clinic to train in this procedure: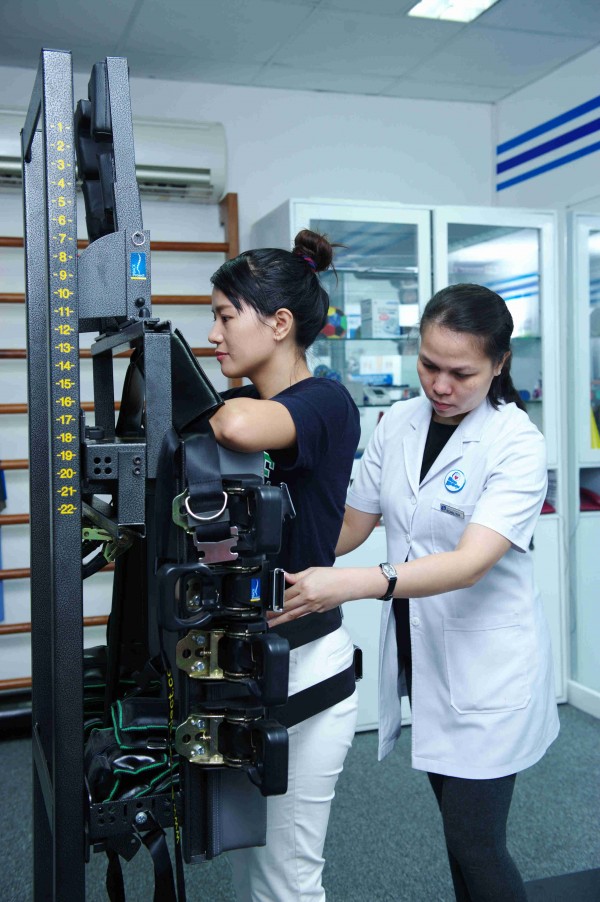 ACC is also the first clinic in Vietnam to employ decompress ambulatory traction with Vertetrac, utilizing Israeli and American technology for the effective rehabilitation of disk syndromes, post surgical back strengthening and general rehabilitation.
At ACC, physiotherapy is performed on the same level of excellence, as it is in the best physiotherapy hospitals in America and Europe.