The shoulder is both the most complex and the most unstable joint in the body.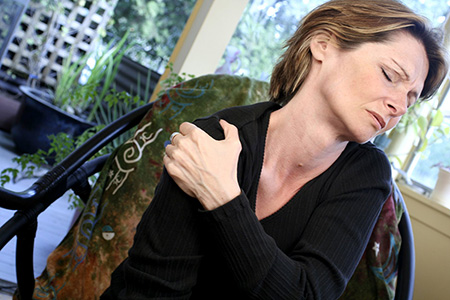 Whether you are a professional athlete or an office worker, shoulder pain is debilitating and miserable.
Accurate diagnosis is the first step to solve a painful shoulder problem. At ACC, we have highly effective treatments most kinds of shoulder problems. We also provide rehab physiotherapy for post-surgical shoulder care.
Common shoulder problems include