If you, or a loved one is suffering from acute, or chronic pain, ACC provides Effective Treatment without the dangers of drugs or surgery.
Our purpose at ACC is to Cure Pain!  With more than 15 years of practice in Asia, and 8 years in Vietnam, We have brought relief to tens of thousands of people suffering from chronic or acute pain.  Many of our patients have previously sought other forms of treatment, or undergone surgery's without relief, before achieving a cure with our methods.
At ACC, we combine the most effective treatments, from different healthcare disciplines.  Chiropractors, Physiotherapist, and other Practitioners work together to provide a comprehensive solution for each patient.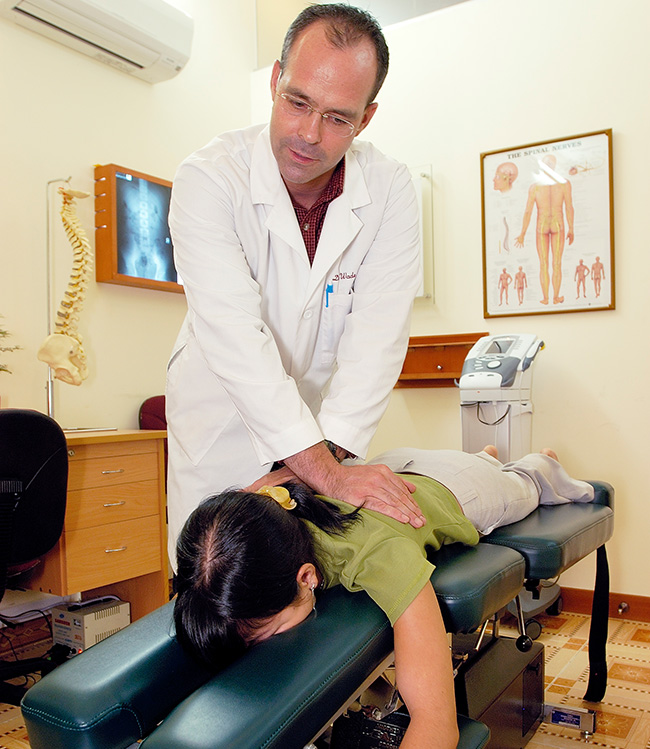 Our Doctors all have the advanced technical training and experience to provide the highest quality of treatment possible.  They share our commitment to a personalized and effective approach.  Our non-medical support staff are also carefully selected, based on  their personality, enthusiasm, and commitment to our ideals.